We are 4 very single, male Norfolk Terriers who decided to create a blog. We're often asked what we're up to, and on rare occasions we don't have the time to provide all of the exciting details. So now we post them on our blog!
Hank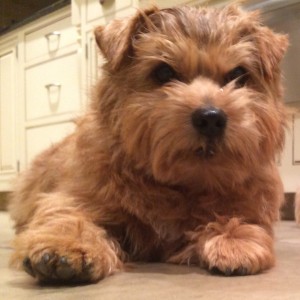 I am the lead dog, and everyone knows it. I'm also the unofficial Mayor of Great Falls. Of course, I love making new friends, and I get a little sad when people on the trails don't stop or even pause for a friendly hello. I let small children pull my ears, because it almost always lets me roll over and get a belly rub. As the senior member of the bunch, I pace myself but I'll clear my calendar for anything that involves swimming or being chased by a special lady. Northern Virginia is my home, and I know my way around all the parks and outdoor malls. Reston Town Center is one of my favorite places because it has both fountains (think water!) and window shopping. Just about any bench there is a great spot to people watch, which is always more fun in a group. That's my quick story, but if you want more details, I'm more than happy to share.
Otto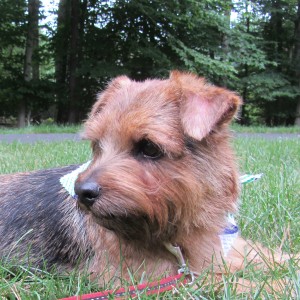 I'm pretty sure I can fly, and I've had that perfectly sensible notion since I was a small puppy. That's why I am named after a famous German aviator. Given that I also have some German blood, it gives me an international flavor. And I hope when you hear "flavor", you think of food, because then we'll get along just fine. I'm high energy and love to run. People still talk about the time I jumped off the dining room table as a puppy, gliding effortlessly through the air. Personally, I think having jumped out of a large SUV to pursue some deer is more worthy of party conversation. I'm not one to lie around the house on weekends or hang out at the dog park looking for love. I'd much rather chase someone who has the nerve to ride by me on a bicycle. Damn bicycles! And I hope when you hear "bicycles", you think of using yours to go get us something to eat, because then we'll get along just fine. I once heard someone say "you can call me anything you like, but don't call me late for dinner," and we were instant pals. And no, I don't think of any of this as a food obsession; I prefer to call it "staying focused" which is a good thing, after all. Actually, it's just one of my good qualities.
Ernie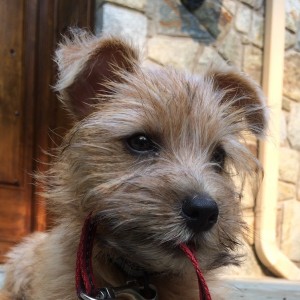 I was part of this millennial flood into the Northern Virginia area by way of South Carolina. Being a complete newbie, I have been exploring the area whenever I have a free moment and can escape the watchful eye of Hank and Otto. I don't sweat the small stuff and think of myself as happy-go-lucky. With 2 older dogs around, that outlook is pretty much mandatory to stay sane. Whenever Hank has one of his "moments," he chases me around with a determination that can be frightening at times. Fortunately for me, I'm fast. I wish he'd talk about this with his psychiatrist – oh wait, he calls her a "behavioralist." Whatever. I wrestle almost daily with Otto, but I'm a long ways away from having a shot at winning a match. Don't get me wrong. It's tough being the new kid on the block, but I get a big advantage from watching them. Whenever we practice our training, I've already figured out I can just do whatever they do and get the same treat! No mental effort whatsoever! I've got a ton of exciting things in the works, like sneaking onto the Silver Line for a quick jaunt into DC. Instead of piling a bunch of junky possessions in my bed, like Hank does, I'm looking to be rich in experiences, and this is what I've got so far.
Jaxon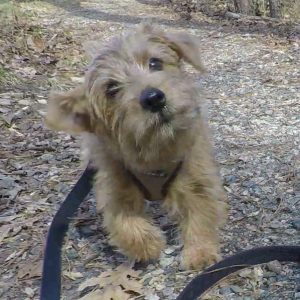 Just before New Year's Eve, I decided to sneak out and see if I could find a good party. After a couple of hours I ran into Hank and Ernie, and we became fast friends. I was kind of hoping to just take over and be the boss, but they weren't the pushovers I thought I was looking for. Hank is slow, but he's tough. I guess my squeals are proof that he's not afraid to nip at me when I do something stupid. Ernie is pretty tolerant, until I push things too far. Since I am a natural born leader, I took the name of another famous guy, Andrew Jackson. Some people have told me that he ruffled a few feathers, which sort of fits me because I like to chase birds, and they have feathers that need ruffling. I never got the chance to meet Otto, but people tell me I have his energy and toughness. It sounds like we would have been good friends too. I'm out on the trails every day, so if you see me, be sure to say hello! I'm a puppy, so I can't read too well yet, but if you're into reading and that sort of thing, you can read more about me.