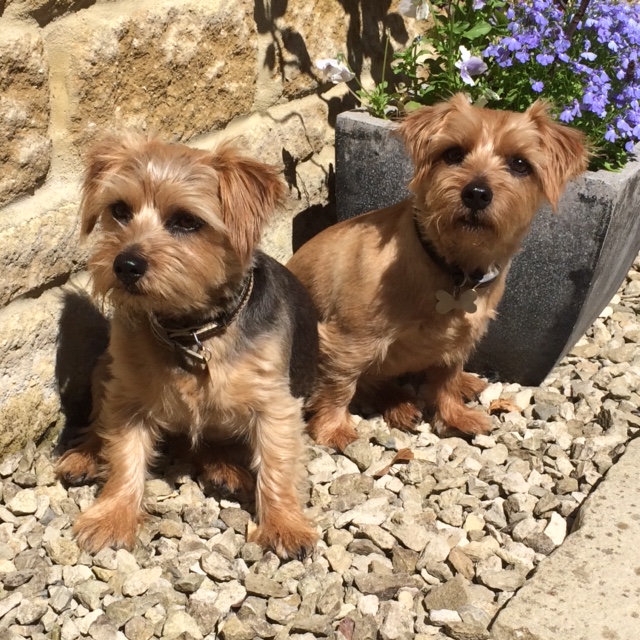 It's official – we're internationally famous!
We heard from 2 devoted fans in the UK, Poppy and Daisy. Daisy is particularly taken with our videos.
Norfolk Terrier Daisy Enjoying One of Our Videos
When Ernie heard this news, he's been running around the house yelling "Road trip!" He's been busy making a list of what essentials we need to take and calling the groomer to see if he can get an appointment on short notice.
He jumped on Google Maps to calculate how long it would take us to walk to England. Once he settles down, I'm sure he'll figure out that we'd have to break a long trip like that into several walks, with a few extra stops along the way. Ernie is convinced that it won't be a long walk, but I'm sure it's longer than going several times around the park. I have to push him to nail down this important detail before we set out on the open road.
I might have to hit the pool again in case we encounter some water along the way.
Hopefully, Poppy and Daisy like a pop in! We really can't predict in advance when we'll show up on the scene since we still haven't sorted out our itinerary.